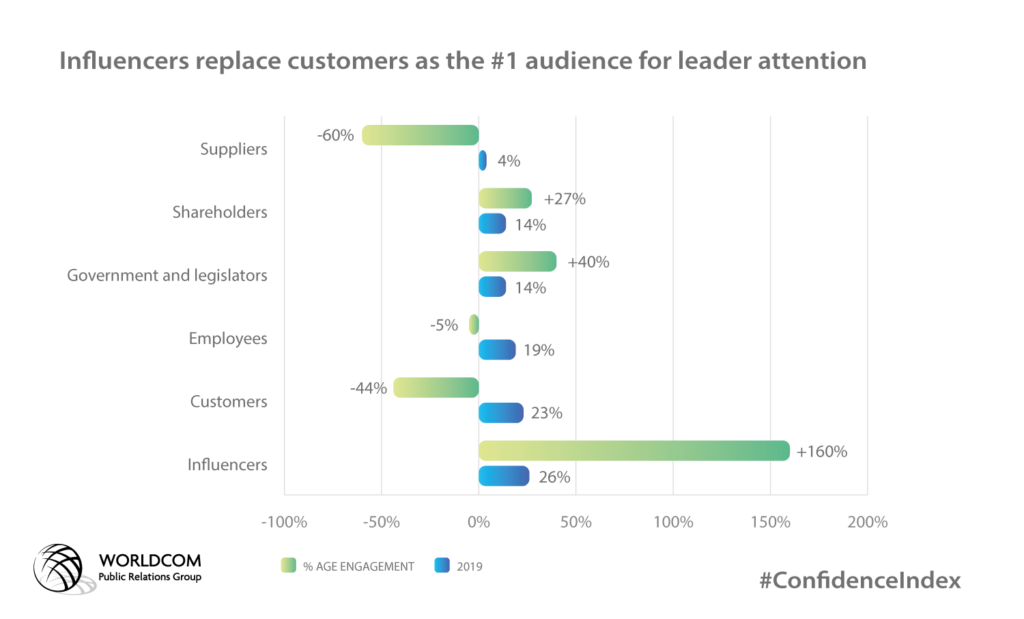 One of the biggest challenges cited with influencer relations is the ability to identify and vet influencers who align with the brand's values. When searching for the right influencers, however, many brands overlook one of the best sources: the office.
The Value of Employees as Influencers
Employees who speak up on behalf of the organization are often viewed as more authentic and believable by audiences than an outside partner. Employees are engrained in the organization and have an inside view of the company's culture, products and services ­– and when they have good things to say, audiences take note.
Wisse Kommunikatie argues that engaging employees in the brand's influencer efforts can not only offer an authentic voice for the brand, but also a solution for improving employee engagement and advocacy.
When employees feel heard and involved within the organization, they are more productive as a result. Considering the 2018 Worldcom Confidence Index Report found that employee engagement and the battle for talent was top-of-mind for leaders – and that employee-related topics continue to dominate leaders' agenda – employees as influencers may actually help leaders 'kill two birds with one stone.' Internal influencers help create a strong employer brand, making recruitment easier for the company and boosting the brand's image.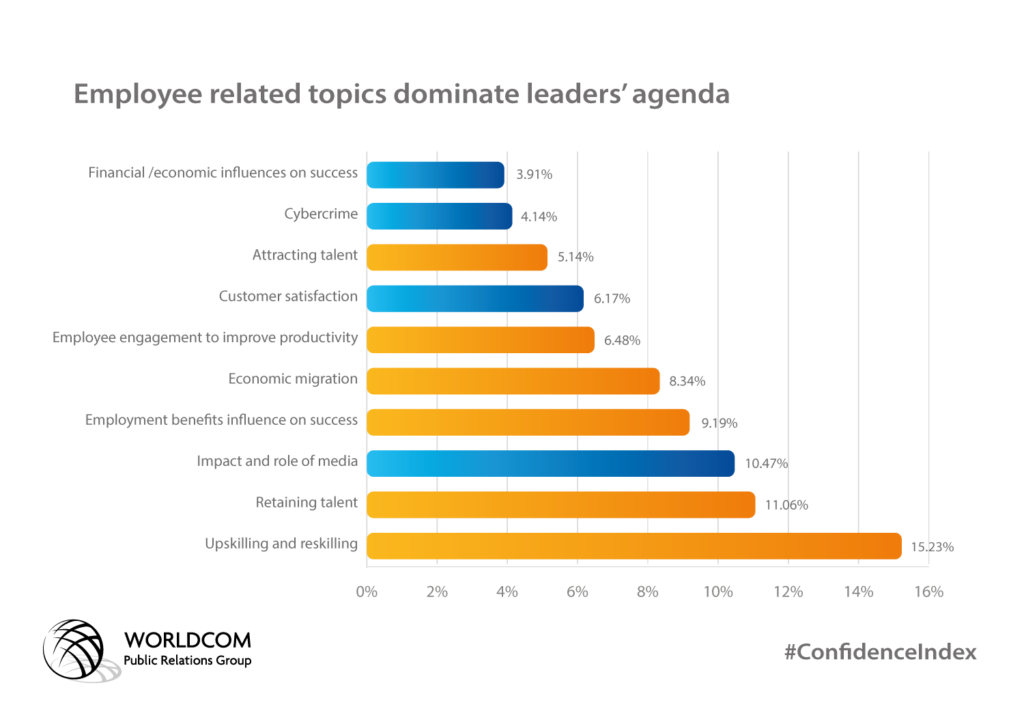 Tips for Turning Employees into Brand Advocates
Ready to transform your proudest employees into brand advocates? Wisse Kommunikatie recommends starting with these steps:
Outline a clear mission and vision clearly to employees from the start and live by those values.
Use internal branding to ensure employees understand the brand's identity.
Stay authentic – the brand should remain consistent and real.
Show employees the value of their contributions and reward them for their efforts.
Give employees a voice and opportunity to speak up about the brand. Whether it's a blog post, social media post or testimonial, any chance to contribute content adds value.
Get more tips from Wisse Kommunikatie about turning employees into influencers.
---
Wisse Kommunikatie is a communications consultancy in the Netherlands, specializing in corporate communication and public relations. Since its founding in 1982, Wisse Kommunikatie has worked for numerous international clients, particularly in technology sectors such as ICT, the automotive sector, transport & logistics, construction and healthcare. The firm's services include communication research and strategy, public relations, the development and production of content and communication tools, social media and crisis communication.