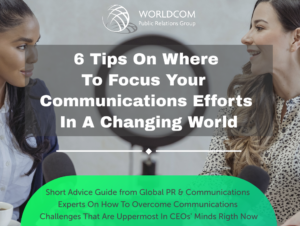 The looming global recession, the Great Resignation, the war in Ukraine, and global warming are changing the way people think and the way businesses operate. These are only some of the challenges business leaders are facing right now.
We have asked the PR and Communications experts in the Worldcom Public Relations Group to offer their advice on how to overcome communications challenges that are uppermost in CEOs ' minds.
Download the six tips on where to focus your communications efforts in a changing world.